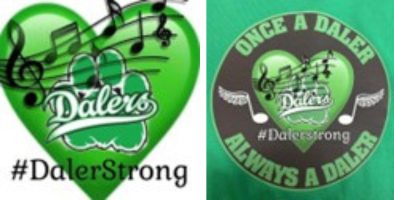 Message from President Cordelia Anthony
Dear FFT Members,
I started writing a September President's message over two weeks ago and was actually preparing to send it out to you on Thursday September 21st when my phone started getting too many alerts and notifications. I then turned to a news website, and everything on that normal, run of the mill day shifted dramatically.
As I look back at that message now where I was thankful we had gotten through the first few weeks of school, survived the heat, and were maybe in the 'September Slump',  it now just seems like a different me, and a different us. The tragic events of that day, the unimaginable loss of precious life, the injuries, and all the trauma, was also followed by such an outpouring of support for us all. Let's continue to be our best selves as we continue to cope. Continue to say hello and greet each other every day. Check in on the people in your hallway. Hug someone who needs it and remind them that they are appreciated and loved. We are still grieving and we will all need help in one way or another on how we move on, honor the lives of those we lost, support the injured students, and deal with all the levels of emotional grief.
I want to remind you that help is available for you. You have wonderful well trained PPS colleagues who are willing to help, the district has an Employee Assistance Program (EAP) as well. Many of us may need to take advantage of the NYSUT Peer Support Line in the upcoming days and months. The number is 1-844-444-0152. You may also send a secure private message to the Peer Support Line.
Lastly if you are not on social media you may not know how far reaching the impact of our tragedy has reached. The online #dalerforaday support was overwhelmingly received and it was also just unbelievable. We were sent support, and condolences from teacher locals all over NY that just lifted us up and showed how strong NYSUT is. There were private schools, other districts and locals all over NY, the Governor,  sports teams here and in different states contacting us, sending cards, and messaging us to express their support and their condolences. Outside of NY, the AFT President called us, looking for ways to help us and the families. Please know we are not alone. #FFTStrong #StrongerTogether #DalerStrong